Mail on Ovi now available on Series 40 devices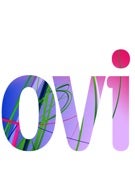 Mail on Ovi, Nokia's free e-mail account, is now directly accessible from Series 40 devices, ending the need to use the computer for setup. The Ovi account acts much like a typical e-mail solution, and language support will be available in English, Spanish, Portuguese, French, German, Hindi, Bengali, Tagalog, Bahasa Indonesia, and Bahasa Malaysia.
Emerging markets and non-professional users that plan on using their phone as a sole means of communication seem to be the primary target, according to Tom Furlong, Senior Vice President of Nokia's Services and Software division. "Rather than focusing purely on push email for theworld's most advanced mobile users, we are mobilizing email acrossNokia's mainstream device portfolio, while giving consumers in emergingmarkets their first email account, Mail on Ovi, as well as their veryown internet identity. These people are the new 'mobile digitalnatives' who will exclusively use their mobile phones for email andinternet, rather than a PC."
Mail on Ovi is available on more than 35 Series 40 devices, including the 5310 XpressMusic, the 3555, and the 6555.
source:
Nokia