Love Lego? Then you'll love this coming week's T-Mobile Tuesday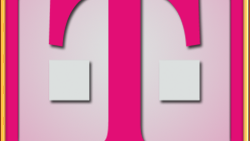 In the midst of a fierce storm called Hurricane Irma, it is time to look at what Hurricane Magenta (meaning T-Mobile, of course) has for its subscribers with this coming week's T-Mobile Tuesday.
PhoneArena
readers know that we usually examine the free giveaways first and then move on to the contest prizes. There usually is a theme between them, and this coming week the theme has to do with Lego.
First, this coming Tuesday you can get free access to HotelStorm's list of discounted hotels. The average discount is $45 a room. In addition, music streamer Pandora will give you a 90-day free trial of its Pandora Premium service. Once the trial period is up,the service will auto-renew at a price of $9.99 a month. And on Tuesday you will be able to score 40% off tickets to Legoland for up to four people. The discount is available at Legoland in California, Legoland in Florida, and at Legoland Discovery Centers throughout the states. Lastly, you can pick one out of eight eBooks to download on your mobile device. Titles include Lego Friends Perfect Pets and the Lego Ninjago Character Encyclopedia.
Now on to the contest prizes. This coming week there will be one Grand Prize winner who will receive a three day, two night trip to the Legoland California Resort or the Legoland Florida Resort. The prize includes coach tickets to and from the destination for the winner and three guests. Also included is two nights' hotel accommodations (two standard double occupancy rooms). T-Mobile will also give the winner a check for $1,605 that can be used to pay the taxes on the prize, or for any miscellaneous travel expenses at the winner's sole discretion.
Twenty-Five first prize winners will receive a Lego Prize Pack consisting of three Lego Ninjago building kits: one Ninjago City Chase (70607), one Lightning Jet (70614) and one Temple of The Ultimate Ultimate Weapon (70617). First prize winners also get one Lego Minifigure Display Case, one Lego Ninjago Movie Lloyd Minifigure Clock, one Lego Stationery Kit, one Lego Ninjago Movie Lloyd torch, one Lego Ninjago Movie: The Making of the Movie and one Lego Ninjago Backpack.
One Hundred second prize winners receive a $25 Lego.com gift card and a Fandango Promo Code valid for two movie tickets ($13 per ticket, up to $26 total ticket and convenience fee value) to see The Lego Ninjago Movie, or any other Warner Bros. film at Fandango partner theaters in the U.S.
Overall, the contest portion of this coming week's T-Mobile Tuesday includes 126 prizes valued at $18,330. Good luck!
source: T-Mobile