Lightroom Mobile update adds raw HDR capture mode for iOS and Android
8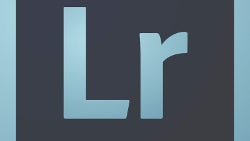 Adobe has just announced a new version of its
Lightroom Mobile
application is now available to all compatible Android and iOS devices. There's just one new feature called raw HDR capture mode included in the latest update.
The new raw HDR capture mode allows users to achieve a dynamic range on their mobile devices that was previously only possible shooting with a DSLR or
mirrorless camera
, Adobe claims.
According to the developers, the new feature works by automatically scanning the scene to determine the correct exposure range and then capturing DNG files. These files are then aligned, merged, deghosted, and tonemapped in the application.
Although some Lightroom Mobile features are only available in the premium version, the new raw HDR mode that's been released today is available on both Android and iOS platforms for free.
However, at the moment, the
HDR mode
requires a device that can capture in DNG, such as an
iPhone 6s
, 6s Plus, 7, 7 Plus, iPhone SE, or iPad Pro 9.7''. Android users will be able to take advantage of the new feature on any of the four compatible devices:
Samsung Galaxy S7
, S7 edge, Google Pixel, and Pixel XL.
Aside from the new raw HDR mode, iOS users will also get a new option that will allow them to export the original files, including DNGs captured in the camera as well as raw files imported through the mobile application.
There are also a new
Force Touch
and a Notification Center wider included, along with a new option available in settings, called Prevent From Sleep, which is supposed to keep the screen from locking while the phone is charging.
Last but not least, Android Creative Cloud members will now have access to Radial and Linear Selection tools. Some general bug fixes and speed improvements have been added too.