Adobe Lightroom mobile arrives on Google Play, allows you to edit RAW images on the fly
7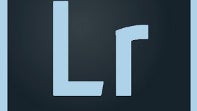 Adobe has just released a new mobile version of one of its more popular and useful pieces of photo-editing software. We're not talking about Photoshop, which has been around on Android for a long time now, but for a mobile companion to the desktop Adobe Photoshop Lightroom.
What does Lightroom for Android allow you to do, exactly? Provided that you have one of the required Adobe subscription plans, you can sync the photos you have inside the full-blown Lightroom 5 program on your desktop to your smartphone and edit them directly from your phone. The true strength of the app, however, lies in its ability to edit RAW images that you've taken with your DSLR camera.
Fret not, however, as you can also make use of a free 30-day trial.
You can, of course, use the mobile version of Adobe Lightroom just like any other image editing app, as it dons quite a few enhancement tools. However, we highly doubt that it will be solely used for adding Instagram-like filters to your selfies. The app is currently available for smartphones only, but hopefully, it will be eventually available for your Android tablet of choice.