Google Lens now built into the Google Camera app for Pixel, Nexus and some Android One devices
1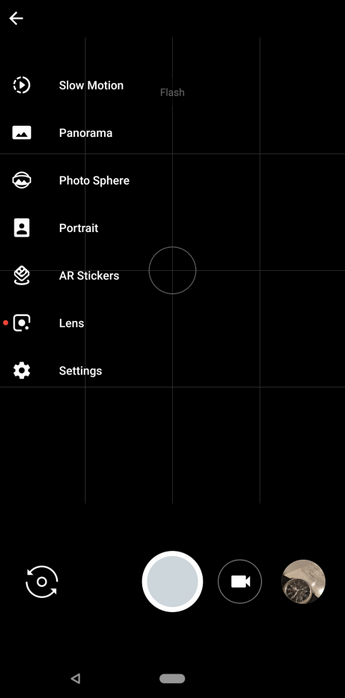 Sandwiched between stickers and settings on the Google Camera app for certain devices, is Google Lens
If you own a Pixel, Pixel 2, Nexus or a select Android One handset, you no longer need to open Google Assistant to get to AI powered Google Lens. Instead, the visual search tool is now built-in to the Google Camera app, but again, only if you own one of the aforementioned phones. You will find
Lens
in the navigation menu, sandwiched between
Stickers
and
Settings
.
While getting to Google Lens is now easier to open for owners of the affected models, the actual application is the same one that is found in Assistant. Other manufacturers like LG, Motorola and Sony have already added Lens to the stock camera app on some of their handsets, and will continue to integrate the feature with the stock camera app on other units as well.
With Google Lens open, you can tap the screen anywhere to obtain search results for objects and things that are on the screen. You can also send an email to the address on a business card, learn more about a restaurant, translate words, and more. Tap the back button and the screen once again becomes a viewfinder for the camera.
Aparna Chennapragada, vice president of product for AR at Google, says that Lens is "like a visual browser for the world around you." While flowery in a greeting card kind of way, that seems to be an accurate description of the feature.