Lenovo unveils the Tab S8, a 64-bit 8-inch slate with Intel inside
37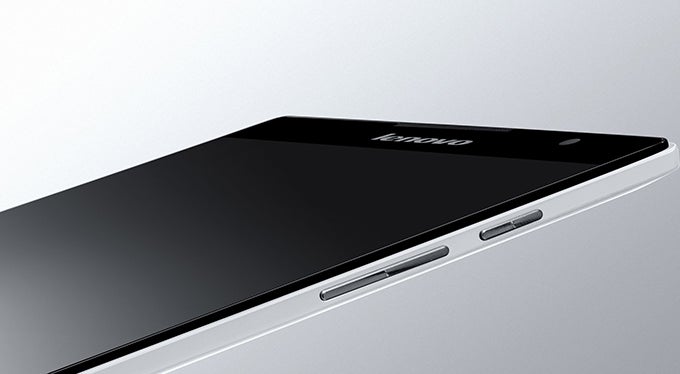 Lenovo is no stranger to the tablet market, as it has launched a number of slates over the past year or so. Most of these were running on Android, but Lenovo proved that it's not afraid to mess with Microsoft's Windows ecosystem, as well. Well, it seems that Android has scored yet another victory, as the tablet that Lenovo just unveiled is running on Google's mobile OS. Enter the
Lenovo Tab S8
!
The Tab S8 is kicking and ticking thanks to a 64-bit Intel CPU (a quad-core Atom Z3745, to be exact) and is, in fact, Lenovo's first Android tablet that flaunts an Intel-made silicon inside (up until now, Lenovo has only paired Intel's SoCs with Microsoft's OS ecosystem in its tablets). The chip is coming with Burst Performance Technology, which provides processing power on demand only, thus successfully saving you some battery juice when you are using the Lenovo Tab S8 for lighter tasks, somewhat similar to ARM's big.LITTLE technology. Decent enough for a tablet, right?
"Engineered to give users the most from their mobile device without sacrificing portability, the Lenovo TAB S8 marks Lenovo's first 8-inch Android tablet powered by an Intel processor."
The Tab S8 is endowed with a 8" display with a resolution of 1920x1200 pixels, resulting in a pixel density of 283ppi. As a side comparison, one of Samsung's more recent 8-inch tablets, the Galaxy Tab 4 8.0, comes with a pixel density of 189ppi, whereas the 7.9" Apple iPad mini 2 is well ahead with a density of 324ppi.
Under the hood of the 64-bit slate, one would also find 2GB of RAM, 16GB of storage, optional LTE connectivity (courtesy of Intel's homebrewed XMMTM 7160 cellular modem). The imaging department comprises of an 8MP rear shooter with a f/2.2 sensor, while a more modest 1.6MP front-facing camera will take care of your selfies. The manufacturer also boasts that the battery of the Tab S8 will keep it ticking for roughly 7 hours.
The tablet will initially ship with Android 4.4 KitKat on board, but it won't be able to make full use of the 64-bit architecture of the SoC. Fortunately, the upcoming L version of Android, probably Lemon Meringue Pie, will be able to do so and we suppose that Lenovo will try hard to update the firmware of the slate as soon as possible.
As per the pricing of the Tab S8, Lenovo says that its newest slate will retail for $199 before taxes and subsidies, making it a noteworthy rival on the tablet market. It will be immediately available "via major retailers" and Lenovo itself. The tablet will be showcased at Lenovo's IFA keynote later today.
source:
Lenovo
BERLIN, GERMANY – September 3, 2014: Lenovo (HKSE: 992) (ADR: LNVGY) today announced at the 2014 IFA Consumer Electronics Unlimited show in Berlin an expanded portfolio of tablets and PCs that gives consumers more options for tablets that fit their mobile lifestyle as well as choices of dedicated gaming PCs. The new lineup kicks off with the TAB S8, Lenovo's first Intel-powered Android tablet. Lenovo also announced two new high-performance gaming PCs: the Y70 Touch, Lenovo's first 17-inch touch laptop with the latest processor and graphics technology for HD gaming, and the ERAZER X315, Lenovo's latest affordable desktop gaming PCs.
TAB S8: Combines Android Experience with Intel Performance
Lenovo created the TAB S8 for consumers who are looking for a stylish, slim and affordable Android tablet starting at just $199. At 8-inches, the TAB S8's 1920x1200 infinity screen is sharper than FHD, while the One Glass Solution touch-panel technology provides a crystal clear viewing experience. The tablet's ultra-slim bezel seamlessly merges the screen with the dark front panel, giving the TAB S8 a sleek, clean look. The front panel also features a 1.6-megapixel HD camera for easy video chatting. Turn the TAB S8 around to reveal an 8-megapixel rear-facing camera. The wide aperture f2.2 lens snaps sharp photos, even in low light. Pre-installed apps, like SHAREit, allow for easy and safe photo and file sharing.

Engineered to give users the most from their mobile device without sacrificing portability, the Lenovo TAB S8 marks Lenovo's first 8-inch Android tablet powered by an Intel processor. Available with the Intel Atom Z3745 Processor with Intel® Burst Performance Technology, the TAB S8 dynamically matches processing power to the task at hand in order to maximize battery life without compromising speed in a thin and light design. The TAB S8 is just 0.65 pounds and 0.31 inches thin, nearly as thin as a standard pencil.

Additional features include optional high-speed LTE (4G) connectivity (based on Intel® XMMTM 7160) and Wi-Fi for data connectivity, up to seven hours of battery life to keep users cord-free, and 64-bit technology compatibility. The TAB S8 runs Android 4.4 KitKat, includes 2GB of RAM, 16GB of storage, Bluetooth 4.0 and Dolby®-enhanced dual front speakers.