Google's first Smart Displays are going on sale in July
9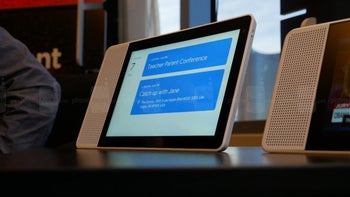 The first of Google's
Smart Displays
will be available to buy starting this summer. After announcing the new product platform at CES 2018, the company remained pretty quiet in terms of an eventual release date. At the company's annual Google I/O event, however, the internet giant has finally confirmed that its first lineup of products will be available to purchase starting July.
The devices in question are set to put a huge focus on their Google Assistant integration, akin to Amazon's focus on Alexa with the Echo Show. Also, in addition to the benefits the virtual assistant brings to the table, Google's offerings will be granted native access to
YouTube
and YouTube TV, something that could easily prove to be a major selling point for the Smart Display platform. After all, following a dispute between Amazon and Google late last year, the search giant ultimately decided to pull its popular video platform from the Echo Show entirely, thus forcing Amazon to develop its own competing service
according to recent rumors
.
Presently, it's unclear which of the announced Smart Displays will go on sale first and whether availability will be dependent on consumer regions. So far, however, a number of different Smart Displays have been confirmed by various manufacturers such as
Lenovo
, LG, JBL, and Sony. This, combined with the fact that the Google Assistant is being built with a visual experience for displays in mind, suggests Google's products may soon reign in a market currently dominated by Amazon. As an added extra, the internet giant may even choose to announce its own product at its annual hardware event in October.