Lenovo YOGA Tablet 2 (8-inch) hands-on
2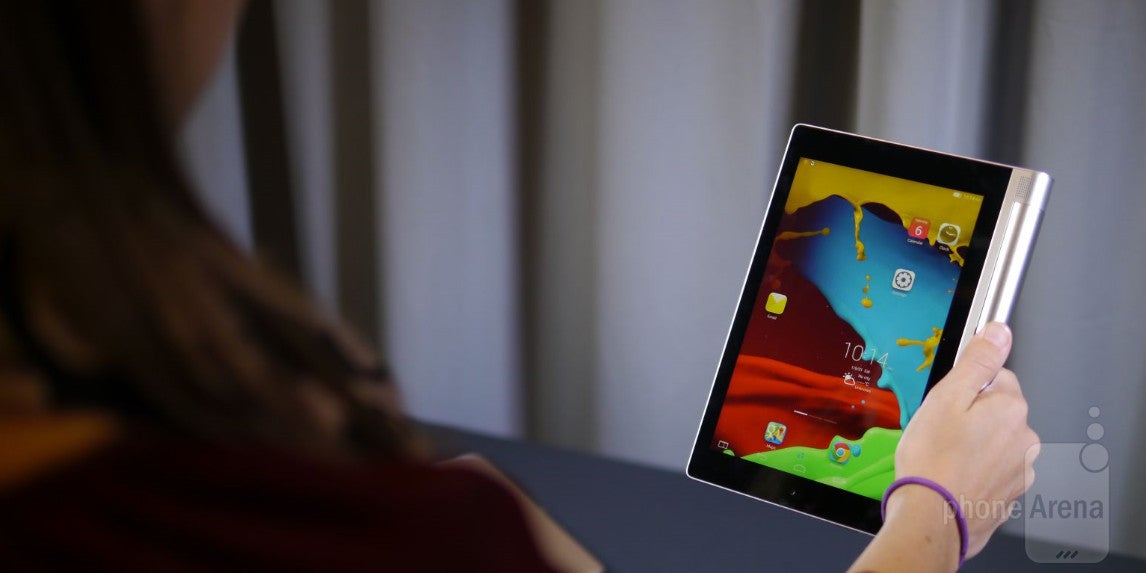 Lenovo's own celebrity product engineer, Ashton Kutcher, made headlines last year when he was an integral part in the creation of the Lenovo YOGA tablet. Back for round two, its successor in the aptly named Lenovo YOGA Tablet 2 is looking to a bright star in the affordable Android tablet segment. Armed with some incremental specs, it's shaping up to be a pretty darn attractive offering at $249.99.
Visually, the design of the tablet is unchanged for the most part, as it still employs the uniquely shaped cylindrical hinge of its predecessor. For a tablet, it's undoubtedly very different in the space, especially when it boasts multiple viewing modes thanks to its hinge, which so happens to extend to a full 180-degrees this time around. The display gets a bump in resolution, an 8-inch 1200 x 1920 IPS LCD display, which looks mighty detailed. On top of that, the processor has been changed to one from Intel's camp – a quad-core 1.86GHz Intel Atom Z3745 processor with 2GB of RAM, which seems ample enough to run most things we saw.
Other improvements include its higher resolution 8-megapixel camera and a pair of large-chamber speakers. Of course, all of these improvements really give its $250 cost something to think about – more so when it's a compact sized tablet that's good for reading books and surfing the web on the go.