Lenovo Vibe K5 & K5 Plus hands-on
10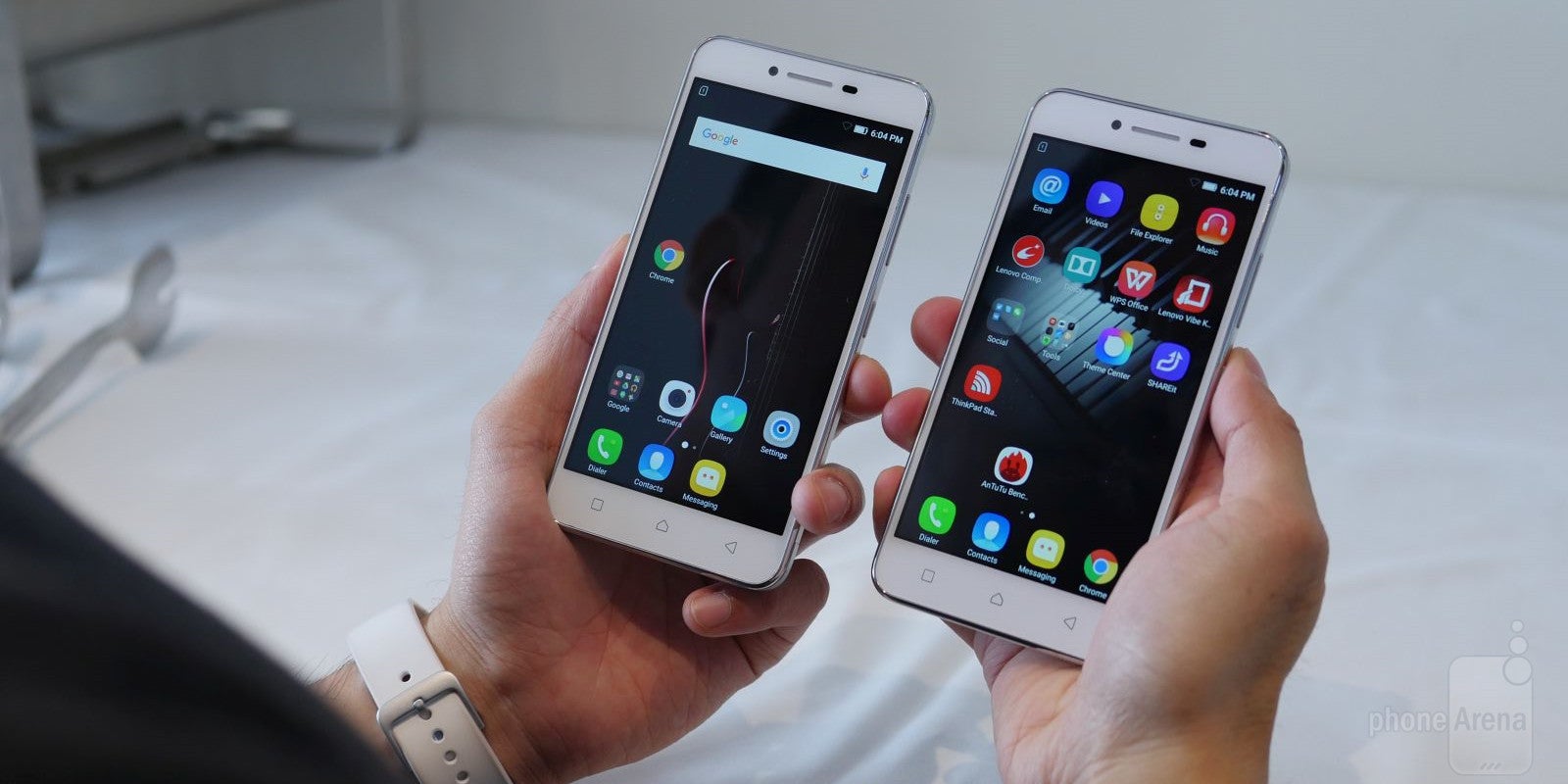 Apart from the high-end phones that we are oh-so-excited about, this ear's MWC 2016 trade show also marked the arrival of a whole slew of other phones, most of which aim to entice you not with lavish specs, but with their affordability. Chief among these Lenovo's Vibe K5 and K5 Plus, two mid-rangers that will cost you $129 and $149. Sadly, you won't be able to purchase them in the US, but for curiosity's sake, we took them for a spin.
Both handsets look identical, so it's honestly tough to tell them apart besides looking at their display. The reason is that the K5 Plus comes with a 1080p display, whereas the K5 sports a 720p one — the higher resolution of the K5 Plus' display gives it a smidgen more detail, but this doesn't mean that the K5 is much inferior.
As far as the design is concerned, at first sight and touch we were pleasantly surprised to find out that both are full-metal device, but as we toyed around with the K5 & K5 Plus we quickly realized that their build is not very sturdy. Yet, given the price tag, such downsides are to be expected. As a whole the two feel cheap, but then again, we should not forget that they are, er, cheap!
Performance-wise, they do the job, though intensive tasks certainly take the logical toll on the on-board hardware. Indeed, equipped with a Snapdragon 415 and a Snapdragon 616 respectively, the Vibe K5 and K5 Plus are not benchmark-crunching performers, but then again, they are not even trying to be.