Leap Wireless announces new Android service plans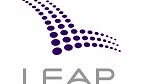 Coming soon to Cricket, enhanced rate plans which will be available on all of their Android smartphone devices. The new plans include an expansion of Cricket's Muve Music service. Muve Music allows subscribers to download music directly to their devices.
The new Android plans are priced at $50 for 1GB of "full speed" data each month, $60 for 2.5GB, and $70 for 5GB. Included with those plans is unlimited voice, texts (including international texts) and unlimited access to Muve Music. The music downloads do not count against data usage.
With the new Android plans, Leap also announced new feature phone rates and PAYGo plans for feature phones and smartphones. Customers will have access to new data tools too with the ability to change rate plans, or add an extra 1GB of data to their plan for $10, or purchase additional data as needed for $1 for 50MB. Even if they make no change, the data is unlimited, but throttled through the remainder of their billing cycle.
Also announced was a new set of international calling features. For an additional $15 per month, subscribers get 500 outgoing international landline minutes and 30 outgoing international mobile minutes per month. They are also given a Global Local Number, which directs inbound calls to the subscriber's Cricket phone without the premium cost charged to the caller.
source:
Leap Wireless
Recommended Stories