Leaked memo shows that on Sunday, AT&T's Buyer's Remorse Period will be cut to 14 days
23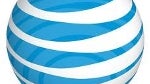 It would appear that starting on Sunday. those buying a phone from AT&T will have
fewer days to change their mind
and return the device without being charged. A leaked internal memo reveals that the nation's second largest carrier is cutting the Buyer's Remorse Period from the current 30 days to 14 days. Which means that if you are planning to do some business with AT&T and you can do it on Saturday, it might be worth it to get the extra two weeks to decide if you want to keep the purchased device.
According to the memo, starting Sunday, if you want to return a purchased phone and cancel your service, you will be charged an Early Termination Fee. If true, AT&T's new policy would align the carrier with
Verizon
, Sprint and T-Mobile which all have a 14 day return policy. There is some talk that if the memo is legit, AT&T will have a grace period running through November before the policy will take effect.
source:
Engadget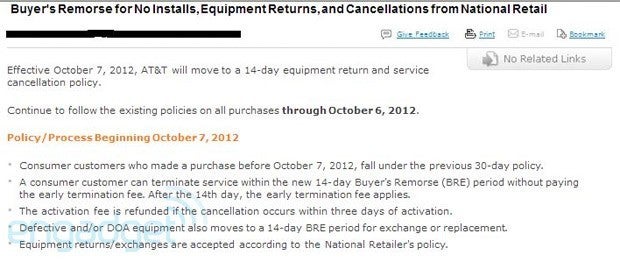 Leaked memo shows a change in AT&T's Buyer's Remorse Policy to 14 days