Leaked internal memo: T-Mobile halts release of Nexus 9; December release in jeopardy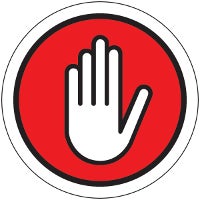 Last month,
T-Mobile delayed its launch of the Nexus 6
due to availability issues. More precisely, you might recall that Motorola apparently failed to make a shipment of the stock Android phablet to the carrier. Only one-third of T-Mobile's stores would have had inventory of the handset, which left Legere's crew no choice but to order the delay.
Returning to the present, it would appear that if T-Mobile didn't have bad luck with Nexus devices this year, it would have no luck at all. The launch of the HTC-built
Nexus 9
tablet, expected to take place some time this month, has been postponed, according to a leaked internal T-Mobile memo. Ouch! This might take a little bite out of T-Mobile's Q4 net, not that the carrier is so concerned with the bottom line at this point, anyway. There is no word when the stock Android slate will be made available by the mobile operator.
More importantly, T-Mobile customers who had sugar plum visions of consuming egg nog around a cozy fire, curled up with the Nexus 9 in their lap, will have three choices. They can purchase the tablet elsewhere (Google Play comes to mind), wait for it to be available from the mobile operator (say goodbye to the egg nog and cozy fire), or buy a different tablet instead.
"Updated: Google Nexus 9 Launch Postponed (Retail, TPR, TPRi, EDPC)

Update: The launch of the Google Nexus 9 has been postponed. This article will be updated with the launch date once it is confirmed.

T-Mobile will launch the Google Nexus 9 on a date to be determined, which will be available on the web or through Ship-to (Direct Fulfillment) in HSO. This HTC device features a beautiful 8.9″ screen and a 64-bit 2.3GHz dual processor."-Leaked internal T-Mobile memo
Google Nexus 9
source:
TmoNews