Latest Google Maps iOS update brings new Directions widgets and iMessage integration
0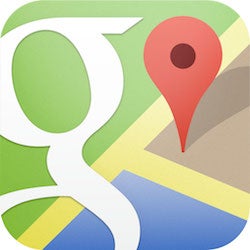 After Google finally buffed its Maps app with
location sharing
last month on both Android and iOS, its latest 4.30.0 version adds further to its integration with Apple devices. The update became available for free download on iTunes yesterday, adding a Directions widget and deeper integration with iMessage that allows you to share your location straight through the messenger.

The new widget gives you quick access to turn-by-turn directions from your Today View (swiping right on the lock screen). You can enable Google Directions from the Edit button at the bottom of the Today View screen, just like you would add a regular widget. The widget will then display details about your current journey or give you easy access to the full app, by tapping on it. You no longer need to always open the Maps app when you need to take a look at your route, or rely on sporadic push notifications, as you easily access all needed info through the widget. You can combine Directions with some other Google Maps features, such as Travel Times or Nearby Traffic, and have thorough travel assistance.


Nonetheless, the latest update should be well welcomed by Apple fans at large, as the lack of iMessage sharing meant that customers had share coordinates through alternatives like Viber, which can be a bit fiddly. The Directions widget, on the other hand, makes using Google's app on iOS devices even more intuitive, almost as if it's an in-built part of your system. Except that it's not.