LG's practical innovation, the V50 ThinQ 5G's Dual Screen, boosts gaming and productivity without folding a phone
30
We
probed
you recently whether you plan on buying a 5G phone this year, and a quarter of our respondents answered affirmatively, despite the dearth of such devices. After all, 5G is the newest and hottest trend in mobile, and phones that support the next-gen connectivity standard can be counted with your fingers.
The company rightfully deduced that the average user is still not that acquainted with the wonders of the next-gen standard, mainly because the current mobile download speeds are fast enough to be excited about making them faster. Needless to say, 5G has more important virtues than speed, such as extremely low latency, and the ability to hook way more devices to one base station than 4G networks.
Latency is a term only a gamer would know, though, and the promised ubiquitous connectivity of cars, toasters and gamepads to the 5G network is in the "nice to have" category for the mass user. Remote surgery may sound good in a 5G pitch meeting, but most end users would prefer that their doctor were in the same room during an operation. Consumers are more interested in the day-to-day practical benefits of having 5G in one's pocket, not so much the hypothetical scenarios.
Despite that Verizon managed to connect a downtown Chicago area to a 5G phone first, Korea is at the forefront of nationwide rollouts, and it's only fitting that the first and most exciting 5G devices are coming from there. The
V50 ThinQ 5G
is landing on US carriers, and LG has been shaping it as a phone that adds value farther than its pioneering 5G connectivity modem.
LG V50 ThinQ 5G with Dual Screen is intended to be a more practical solution for today's consumers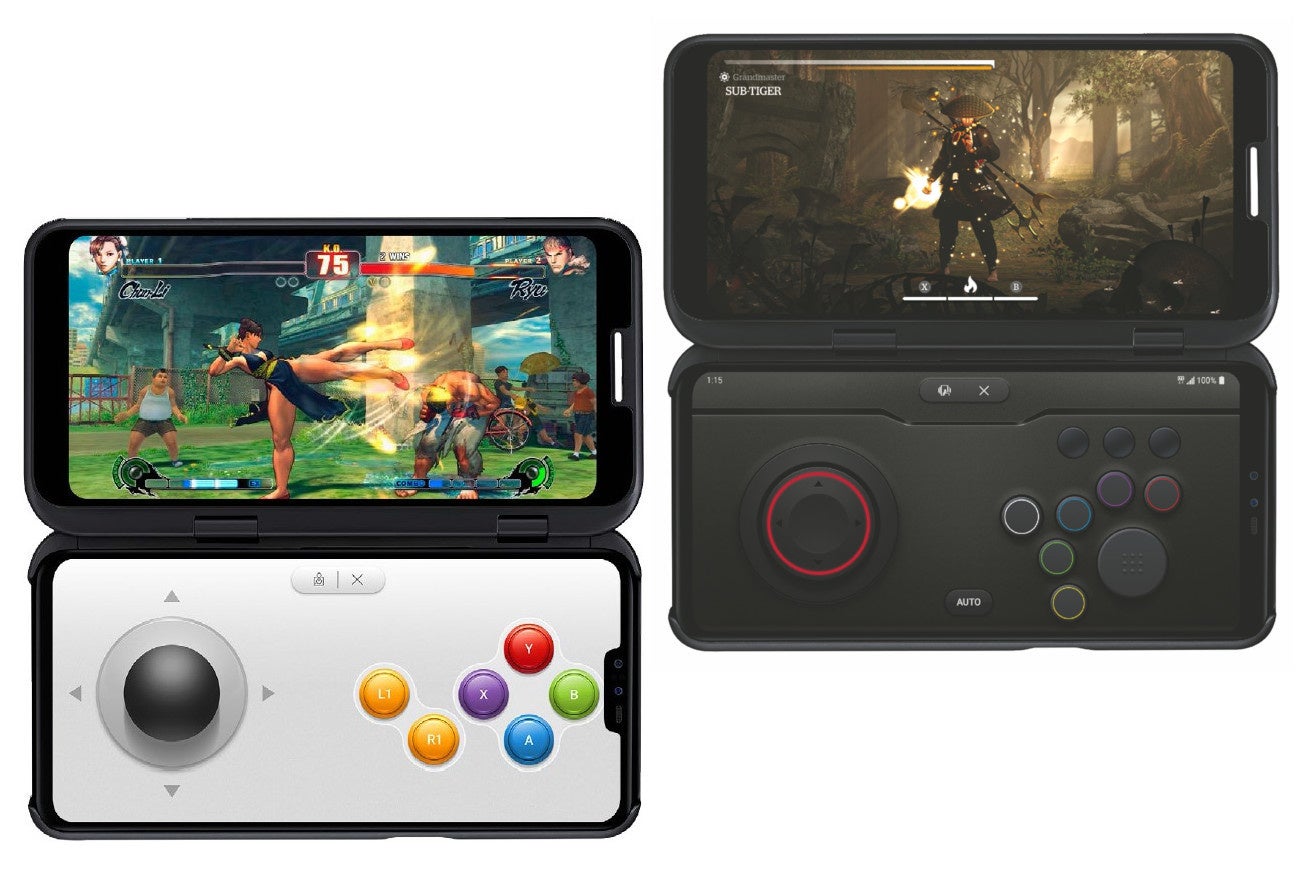 This is why the V50 ThinQ has been designed from the ground up to bring more tangible benefits to its owner than its top specs and 5G connectivity. What sets the phone apart is an optional accessory you can pick, called LG Dual Screen.
Instead of increasing complexity and prices with a folding display design, LG provides you with the choice to double the screen real estate of the V50 by adding a second display when you need it. Attached with sturdy hinges that rotate 360 degrees, it can be as useful as the second half of a bendy phone's display when unfurled, yet skimps on the drawbacks of designs like folding phones.
LG is betting that it can provide most of the added value of a foldable phone with the Dual Screen option, without breaking the user's bank and rushing into unproven technology, even though it has foldable displays in the lab, and even a TV with rollable screen battling for market glory.
Citing more than 90 usage scenarios in 20 different categories that are made possible by the Dual Screen paraphernalia and the accompanying software, LG gives a few examples of the daily life with the extra canvas, meaning now you can run up to 3 apps simultaneously.

As you can see, having two OLED displays to work on can be a godsend in a few precious ways. We'd put gaming at the top of the list, as we want to play Fortnite without our fat digits gumming up half of the screen, but yes, we can see how productivity, messaging and browsing scenarios can also be appealing for some. What would you use the LG Dual Screen for?