LG Optimus 3D will run 17 titles from Gameloft, and one 3D game produced by LG itself
3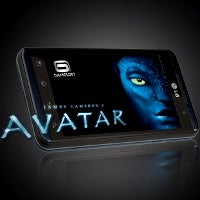 Gameloft has prepared a number of its popular mobile titles for the third dimension, and buyers of the
LG Optimus 3D
will enjoy three of them preinstalled, with the rest available for download at a discount. The handset launched in South Korea, and is
on sale in the UK
as well since yesterday.
Asphalt 6: Adrenaline, N.O.V.A. - Near Orbit Vanguard Alliance, and Let's Golf! 2
are the titles you can waste quality time with in 3D for free. LG actually calls them S-3D in the press release, from "stereoscopic", we assume. The rest are available at half price to LG Optimus 3D owners for the first three months to download from Gameloft's servers.
The other fourteen S-3D titles are
Assassin's Creed, Altaïr's Chronicles, Ultimate Spider Man: Total Mayhem, GT Racing: Motor Academy, Shrek Kart, Modern Combat 2: Black Pegasus, Real Football 2011, Star Battalion, Dungeon Hunter 2, Fishing Kings, BackStab, Eternal Legacy, Shadow Guardian
and, of course,
James Cameron's Avatar
.
LG has actually
produced its own 3D game
, called Archer Craft, which will also be available as a free download, bringing the total number of three dimensional titles for the LG Optimus 3D to eighteen.
source: LG