LG G3 vs Sony Xperia Z3 blind camera comparison: the results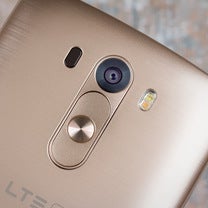 Less than a week ago, we brought you our
latest blind camera comparison
, where we stacked two flagship smartphones and their cameras against each other. Today, it is time to reveal the identities of the devices used in the shootout – Phone 1 was the highly-acclaimed
LG G3
, and
Phone 2
was the sleek
Sony Xperia Z3
. And the voting results don't look good for the latter. LG's flagship smartphone single-handedly trumped its rival by receiving a whopping 85% of all votes.
The results don't come as much of a surprise, actually. The Xperia Z3's 20MP camera is definitely a good one, but it lags behind the competition, as a recent
full-fledged camera comparison
of ours demonstrated. On the other hand, the LG G3, with its 13MP camera, has always been a formidable opponent on the cameraphone ring. And it looks like our readers can tell the difference in performance between the two cameras.
That's all for now, folks, and in case you missed our original post, below are the samples that we shot with the two phones. Keep an eye out for our future camera comparisons as the next one is coming in the very near future.
Scene 1