LG G Pad X2 8.0 Plus now at T-Mobile for only $10 a month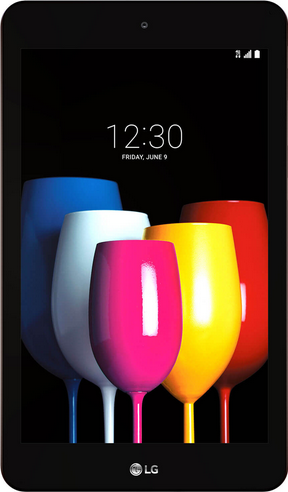 The LG G Pad X2 8.0 Plus is just $10 a month over 24 months at T-Mobile
Can you say LG G Pad X2 8.0 Plus two times fast? Now, can you say that the LG G Pad X2 8.0 Plus is available at T-Mobile? The slate carries an 8-inch display with a 1200 x 1920 FHD resolution. Under the hood is a Snapdragon chipset carrying a 1.4GHz Octa-core CPU, with 32GB of native storage and a 2TB capacity microSD slot for those seeking additional storage. Dock the slate into the Plus Pack and see the time, date, weather and other important items.
The 5MP HDR+ rear-facing camera snaps five photos in sequence before the capture button is pressed. There is also a 5MP front-facing snapper that will shoot selfies. Comfort View adjusts the amount of Blue Light on the screen in order to make your eyes feel better and less strained. This is the default app launched by the Quick Button, although that can be changed. The expandable 6300mAh battery keeps the lights on. And if you need a fresh cell, simply open the back cover and swap the used battery for a fresh one.
Today, you can buy the LG G Pad X2 8.0 Plus with a one-time $240 payment. Or, you can put $0 down and pay $10 a month over 24 months. Either way, you'll automatically be billed $25 for a SIM starter kit. Android 7.0 Nougat is pre-installed.
Perhaps it has been a while since you last purchased a new tablet. Why not take this opportunity to pick up a new slab from T-Mobile? Stop by the closest T-Mobile retail location and for a promise to pay only $10 a month, you can head home with your brand new LG G Pad X2 8.0 Plus. It is easier to use than it is to say!
source:
T-Mobile