Kyocera S3015 for Sprint has been spotted at the FCC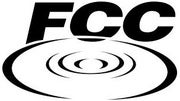 While digging through the FCC's database today,
we stumbled upon a Kyocera cellphone
that has just recently been given the thumbs up by the commision. The handset bears the S3015 model name and judging by the documents in its filing, Sprint is the carrier which the device is headed to. However, are we dealing with a smartphone here or with something a bit more basic? Well, it seems like the clues that we have so far are all in favor of the latter.
What we know about the Kyocera S3015 is that it is a dual-band CDMA phone with a Bluetooth radio on board. It also packs a 870mAh battery, which is a solid hint that the device would likely belong to the feature phone kind. That is pretty much all the information that we could dig out from the FCC filing so the rest of the cellphone's tech specs are to remain a mystery for now.
If that
leaked Sprint roadmap
from not long ago is to be believed, the Kyocera S3015 should land on Sprint's shelves on September 9 and will be replacing the aging
LG Remarq
.
source:
FCC