Koush shows off touch-enabled ClockworkMod Recovery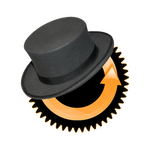 We've been wondering when this would come to pass, because we've been getting pretty tired of navigating recovery menus with the volume buttons and power button on an Android device. CyanogenMod developer extraordinaire, Koush, is showing off the next version of the ClockworkMod Recovery and it looks pretty cool.
For the first time, it looks like we're going to get a fully touch-enabled ClockworkMod Recovery. So far, it's a pretty early build, although tapping and swiping through menus is working. Koush is promising to update the UI of the Recovery before it is released into the wild. Right now, it looks much like the ClockworkMod Recovery that we all know, but the menu items have been spaced out to allow easier touch areas. We're excited for this one.