Judge dimisses U.S. stockholder suit against BlackBerry
3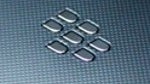 U.S. District Judge Richard Sullivan, sitting in a Manhattan courtroom on Friday, tossed out a class action suit by a BlackBerry shareholder who was trying to bring a class action fraud case against the Canadian smartphone manufacturer. In granting BlackBerry's motion to dismiss the case, Judge Sullivan said that there was
no evidence
that the company or its executives had made fraudulent statements concerning the company's market position. Sullivan did point out that BlackBerry executives made bad choices and failed to keep up with its rivals in the smartphone industry.
Speaking about former management at BlackBerry, the judge said that they "
have paid a price for their mistakes by way of demotions, terminations and sizable financial setbacks
...
Nevertheless, corporate failings alone do not give rise to a securities fraud claim
." The lawsuit was filed in 2011 by Robert Shemian, who tried to help stockholders of Research in Motion from December 2010 through June 2011 recover the losses from their investment in the stock.
Research in Motion recently changed its name to BlackBerry
to coincide with the launch of the new BlackBerry 10 OS and the
BlackBerry Z10
handset. Just last week, co-founder and former co-CEO
Mike Lazaridis, who shared control of the company with Jim Balsillie during the period covered by the law suit, left BlackBerry
. Current CEO Thorsten Heins has been praised for turning around the company and possibly making it viable and relevant once again.
Shemian's lawsuit claims that during a time when BlackBerry handset sales were slowing and the
BlackBerry PlayBook
tablet launched
without key features like an email client
, BlackBerry executives were misleading investors into buying the company's stock at a price that soon was way too high. From February 11, 2011 to June 17, 2011, the stock dropped from $69.86 to $27.25 as the company announced lower than expected earnings and laid off workers. After trading as low as $6.22 last fall, BlackBerry has rallied on the back of the launch of its new OS and closed trading Friday at $14.45.
Thanks Anonymous Tipster!
source:
Reuters