Jamie Oliver's cooking app for iOS gives you a wealth of guides and recipes from the pro himself
1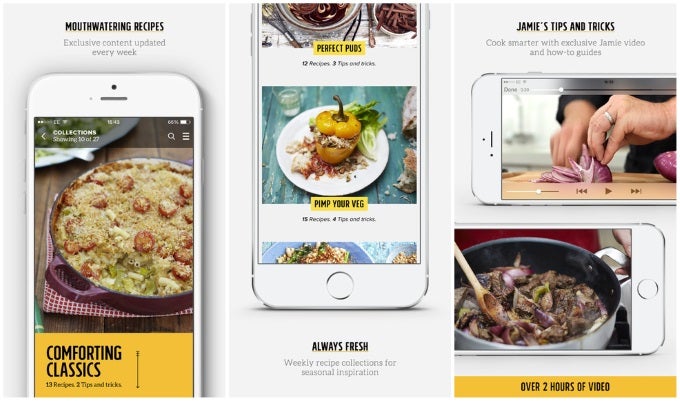 If you are looking for a bit of inspiration in your kitchen efforts, you should definitely try Jamie Oliver's recipe app if you haven't already. The famous British chef and TV show personality has a cooking app on iOS that looks and handles as nice as a recipes app possibly could with its slick and easy to navigate interface. The app gets updated with new recipe content and seasonal collections every Monday. It also features a cook-friendly search tool that comes with dietary tags and cooking times for each recipe. This makes it easier to find what you're looking for, be it a quick treat or an elaborate meal to delight your dinner guests.
Download the app, put in the effort, and you'll cook like a pro!
Additionally, the app features how-to guides that could help you master any special cooking skills that are giving you trouble. And although it can be used for free with enough content to keep you busy for a while, the option for subscribing should be particularly enticing for foodies, as subscribers gain access to a large collection of recipes that Jamie Oliver's published only on the iPhone and iPad app. Free users get 15 'taster' recipes that rotate every Monday.
Jamie Oliver's iOS app is about the top-line cook giving you all the information you need to pull off some truly delicious meals. With the how-to guides and videos, the detailed ingredient shopping lists, the expert tips and the variety of recipes, all it really takes to cook like a pro is effort on your side. If that's your ambition, download Jamie's app on your iOS device and get going!