Itsdagram grabs 50,000 downloads
13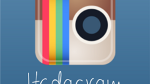 In a tweet sent out on Friday, Itsdagram developer Daniel Gary thanked the 50,000 people who downloaded his full-service Instagram client for Windows Phone 8. Despite a free version being available,
Itsdagram has been the best selling paid app on the Windows Phone Store
since last Monday. So far 32,000 have decided to
shell out the $1.49
for the cost of the paid version of the app versus the 18,000 who selected the free version. This is not bad at all for an app that has been out for only about a week. It does pale compared to the more than
1 million Android users who downloaded the official Instagram app on its first day
of availability for the platform.

Itsdagram marks 50,000 users
This is the free market at work as developers seek to take advantage of the lack of certain apps for Windows Phone by creating third party versions. As popular as Instagram is, it is no surprise to see the large number of substitutes available in the Windows Phone Store since the platform has so far been shut out by Instagram. Unfortunately, most of them are not full-featured as Itsdagram is. Another option is the
recently updated tandem of Instagraph and Metrogram
. The updates have
integrated both apps
so that together, Windows Phone users can get the full Instagram experience.
A third party Windows Phone Store version of social photo clip app Vine is said to be in the works. The original app has so far only made it to iOS, although
a version for Android is expected
.
source:
WMPoweruser
Recommended Stories