It's the end of an era - MP3 format has been 'discontinued'
22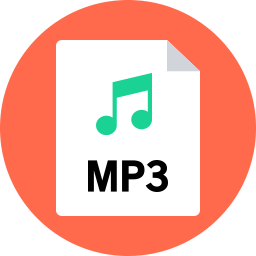 Like Monica said in Friends – 'This is the end of an era!' Fraunhofer Institute for Integrated Circuits, a German agency that was behind the conception of MP3 encoding, has officially announced that it has terminated its patent licensing of MP3 tech and software. In plain words – MP3 format support in devices will progressively seize, MP3 files will be fewer, and will give way to newer, better audio encoding technologies.
So, instead of getting an MP3 player for next Christmas, you may likely be getting an AAC player. Ok, this just sounds wrong…
When MP3s came out, following the age of pencil-rewinding audiocassettes and ceiling-high CD stacking, they brought never seen before freedom in how we obtain music. Music suddenly became widely available and easily attainable via the Internet, thanks to the compression format. Psychologically, this has marked us to a point where we are likely to continue to call future portable music devices by the name of 'MP3 player', long after such devices have cut their support for the format. It has turned into a sentiment and a widely recognizable abbreviature for many of us, who were born when MP3 came about.
But it only makes sense, folks. Even though MP3 is still the most widely recognized and supported audio encoding tech, alternative formats have steadily gained ground over the years, for some of them offer much better audio quality at lower bit rates. AAC encoding, for example, performs better in audio tests, compared to MP3, and is the main format for the second largest online music vendor - Apple Music. It also produces files with smaller size than MP3 encoding. Whether AAC has the ability to become as popular as its counterpart is something that only time will tell.
Furthermore, the vast expansion of music streaming massively reduced the amount of MP3s people download in general. Most of the music we listen to nowadays is contained and organised in virtual libraries, where files are compressed in better than MP3 formats. What the future holds in the post-MP3 era will certainly bring users better audio experience, as we move on to Internet-based music services. In any case, we'd suggest that you put your old MP3 players somewhere safe, as they now virtually have historical value.