Is your iPhone 5 battery suddenly not holding a charge the way it used to? Apple might replace it for free
39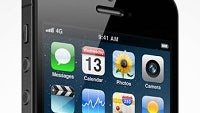 Many
iPhone 5
smartphones are approaching two year mark in terms of age. That is arguably three or more lifetimes in smartphone years. They are still perfectly viable devices, but electronics do endure a physical wear as well as a software burden over time too.
If your trusty iPhone 5 is working well, but the battery does not seem to be up to snuff, it appears Apple has discovered that a "small percentage" of iPhone 5 devices (not the 5s, or 5c) may "suddenly experience" a shorter battery life.
The iPhones in question were sold between September 2012 and January 2013, and Apple has identified the impacted group within a range of serial numbers. The company has set up a "serial number checker" where you can verify if your device is affected.
Apple has set up a battery replacement process in the US and China, and on August 29th, it will be available in other countries. If your device is eligible, you will be able to get it serviced at any authorized service provider, Apple store, or Apple tech support location. If there is any physical damage to your device (cracked screen for example), that will need to be fixed.
Check out the source link for all the details. If by chance you have a device that falls within the group, and already paid for a battery replacement, Apple will offer you a refund for the repair.
sources:
Apple
via
Gizmodo