Intel powered Motorola RAZR i now available in U.K.
8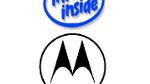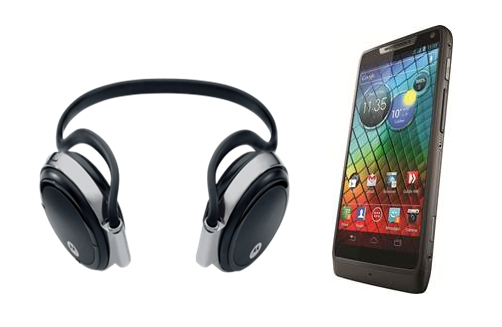 The first 500 who order the Motorola RAZR i from Phones 4u will get a free Bluetooth headphone
The
Motorola RAZR i
is now available in the U.K. from retailer Phones 4u from their retail stores and website. In the U.S., the phone is known as the
Motorola DROID RAZR M
with an edge-to-edge display. There actually is a pretty big difference between the two models under the hood. The Motorola RAZR i is powered by a 2GHz Intel processor instead of the dual-core Qualcomm processor on the "M". Other specs include the 4.3 inch qHD Super AMOLED screen with a pixel density of 256ppi. 1GB of RAM is on board and 8GB of native storage can be pumped up using the microSD slot. A rear-facing 8MP camera captures video in 1080p at 30fps. Multishot mode lets you take 10 pictures in a second, and the front-facing VGA shooter lets you take self portraits and enables video chat. A 2000 mAh battery keeps the power going and Android 4.0.4 is pre-installed.
The display is protected by Gorilla Glass and the phone's innards are
protected from water damage
with a splash-guard coating. The device also comes with support for NFC which means contacts, linnks, maps and other files can be sent wirelessly to another NFC equipped phone using Android Beam.
The Motorola RAZR i is free with a £21.50 a month plan and the first 500 who order the phone from Phones 4u will receive a free MOTOROKR S305 Bluetooth headphone from Phones 4u.
source: Phones4u
LONDON, TUESDAY 2ND OCTOBER, 2012: Phones 4u is delighted to announce that the first Intel-powered handset from Motorola – the Motorola RAZRi – is now available at Phones 4u, both in store and online.

The sleek handset boasts a large 4.3" Super AMOLED 'edge-to-edge' screen delivering crystal clear graphics, while the a super-fast 2Ghz dual core Intel processor enables even faster performance. As an added bonus, the first 500 customers to order the Motorola RAZRi online at Phones 4u will receive free MOTOROKR S305 Wireless Stereo Headphones.



Offering an exceptional sound experience with strong bass and dynamic audio from its high quality 30mm speakers, with the convenience of integrated controls and no wires, the MOTOROKR S305 headset is lightweight and features Bluetooth® technology to deliver style, performance and remarkable sound.



Currently available in black, the Motorola RAZRi offers features including:

· An 8MP camera with flash and multi-shot mode that lets you snap 10 pictures in less than a second

· Long-lasting battery of up to 20 hours

· Android version 4.0 ICS

· Near field communication (NFC) technology so you can send contacts, links, maps and more directly to compatible phones with the Android Beam™ feature

· Made of Corning® Gorilla® Glass to deflect both scratches and scrapes

· Protected with a splash-guard coating

· 8GB memory, plus in-built Micro SD slot

The Motorola RAZRi is available from free at £21.50 a month, from today. Visit Phones 4u online, or your nearest store for more information.



MOTOROKR S305 specifications:

· Battery | Built-in rechargeable lithium ion

· Bluetooth stereo playback time | Up to 6 hours

· Talk time | Up to 6.5 hours

· Standby time | Up to 100 hours

· Bluetooth range | Up to 10m

· Bluetooth version | 2.0 + EDR

- ENDS -

Media Contacts

Gemma Pears / gemma.pears@colombus-comms.com 020 7792 7458

About Phones 4u

Phones 4u is an independent mobile retailer, offering all networks and smartphone brands and market leading choice and value. It is part of the Staffordshire-based 4u Group, and the Group CEO is Tim Whiting. Leading the way in the mobile industry through its excellent customer service, award-winning advertising and differentiated in-store experience, Phones 4u has over 650 stores in the UK and is still growing. It has recently completed a refresh of its entire store estate, with the focus now on interactivity and making the product the hero. Phones 4u employs circa 6,000 people

Phones 4u is a truly unique brand within the mobile sector, with a distinctive youthful customer base. Awarded 'Best High Street Retailer' and 'Shop Idol' at the Mobile Industry Awards 2012, it is renowned for its success in delivering great customer service and for having exceptional knowledge of mobile products. Judges also recognised Phones 4u as being the best at motivating its people, having the best range of innovative products and services, having the most compelling and effective store formats, delivering effective marketing campaigns and demonstrating strong commercial performance.

Passionate about its customers and committed to delivering award winning customer excellence every time, Phones 4u has made its customers' needs the foundation of its business behaviour. Phones 4u was the first mobile retailer to implement NPS and led the industry in making staff accountable for the way they sell and is known for running the largest Ofsted accredited retail apprenticeship programme in the UK. Significant investment in the training and development of its people along with a 'unique to the high street' customer consultation process, delivers quality staff, unrivalled mobile expertise and advice tailored to individual customers' needs. As a result, 1 in 4 new contract smartphones sold on the high street are through Phones 4u. For more information, visit www.phones4u.co.uk

For regular updates on Phones 4u, follow us on:

Facebook: www.facebook.com/phones4u

Twitter: www.twitter.com/phones4u

YouTube: www.youtube.com/phones4u