Instagram with Material Design concept looks amazing
14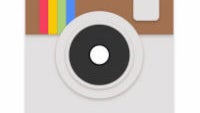 Android L is bringing a whole new look to Android later this year, and we've already seen the new Material Design language popping up in small amounts in various Google apps. We don't yet know how other developers will take to Google's new design, but designer Emmanuel Pacamalan has put together a concept of what Instagram could look like.
Frankly, we really hope that designers jump on the Material Design wagon, because what Pacamalan has mocked up looks beautiful. The animations are playful, and the overall look makes the app feel alive. It's unclear exactly how long Instagram will take to update its app with Material Design, but it may not be too long, because Instagram did update its app for iOS 7 pretty soon after the official update went out.
What do you guys think? How does the Material Design revolution look?