Indian soldiers asked to delete 42 Chinese 'spy' apps, Truecaller: 'we are from Sweden!'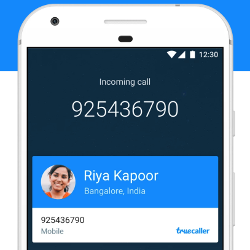 China's grand plans for world domination apparently go through the Google Play store, as soldiers in the Indian army just got warned by their intelligence bureau to delete no less than 42 apps they deem untrustworthy. These include ultrapopular titles like
Truecaller
, the famed caller ID app (which is not even Chinese), the UC Browser and UC News, but also Chinese messengers like WeChat or the Weibo app.
The thing is, say intelligence official, you can never be sure what backdoor have the various Chinese military intelligence agencies forced on its fellow tech companies, and soldiers situated at disputed border posts may be particularly at risk, as hacks on a massive scale have happened before there. Those were even asked to avoid using
Xiaomi
smartphones and laptops, whose value-for-money ratio has made them particularly popular in India, on account of the fact that they might be sending information to Chinese servers, presenting a potential security risk.
The intelligence services advises not only to delete said apps, but to reset the device altogether to make sure no backend process has remained to eventually spy on the soldiers' phones. Words to the wise, but some of the app developers can't help but wonder why are they on this infamous list, like Truecaller, a Swedish company, which issued the following statement:
In response to certain reports, we would like to clarify that we are a Sweden-based company. We are not sure why the app is on this list, but we're investigating. Truecaller is not a malware, and all our features are permission based and are disabled by default.