If Google Play Protect messed up Bluetooth on your Android phone, here is a quick fix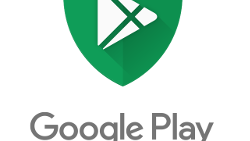 Google Play Protect combines several features that are already available for Android handsets, and puts them together under the Google Play Protect branding. This includes automatic scanning for viruses and the Find My Device feature. The Google Play Protect logo will soon appear on the packaging of every device with the Google Play Store pre-installed. The service has been pushed out to several Android models, and this has led to a problem with Bluetooth on some units.
For some reason, Google Play Protect red flags an app called Bluetooth Share 7.0, mistakenly listing it as being unsafe. This app is then disabled, and users of the phone are asked whether they want this Bluetooth Share app removed. When users answer in the affirmative, the app is removed (but not deleted, as you'll see) and this leads to Bluetooth failing on affected devices. Among the phones losing Bluetooth connectivity in this fashion are the
Motorola Moto G4
and
Moto G4 Plus
.
There is a quick fix, however. Since Bluetooth Share 7.0 is a system app, it can not be deleted, and re-enabling it is the how you can solve this issue. Go to
Settings
>
Applications > Reset Application Settings.
However, this can mess up settings for other apps. While this is a short term fix for the lack of Bluetooth on affected handsets, we should see an official fix rolled out eventually. Stay tuned!
source:
AndroidAuthority