ITC grants Samsung's request for import ban on (old) Apple devices
25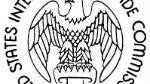 The legal battles between Samsung and Apple just keep on keeping on, and as usual, the big news probably won't amount to much. We've been waiting for the International Trade Commission (ITC) to pass a ruling, a ruling which was
recently delayed a bit
, and today the news came down that it was a win for Samsung. The ITC has granted Samsung's request for an import ban on a number of (old) Apple devices.
The ITC has said that "Apple failed to prove an affirmative defense", and as such was found to be in violation of a Samsung patent. That led to the ITC placing an import ban on the iPhone 4, the iPhone 3GS, the iPad 3G, the iPad 2 3G and the iPad 3, and the 3G models banned are specific to AT&T, not other carriers. Of course, it should be noted that of all those devices, only the iPhone 4 and iPad 2 3G are still being sold by Apple, the others have been discontinued.
So, it's hard to say how much this will actually affect Apple, especially since the ban won't go into effect for 60 days (assuming president Obama doesn't veto the ban). By that time, it will be early August, and the next-gen iPhone and iPad will be just around the corner, meaning none of the devices listed in this ruling will be on the market anymore.