ITC dismisses S3's first complaint against Apple
24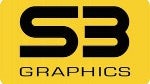 The International Trade Commission has dismissed the first complaint filed by S3 against Apple saying there has been no violation of patents, but this does not affect the second complaint filed jointly between HTC and S3 against Apple.
It had been assumed that it would be unlikely for the ITC to find any infringement on Apple's part in this case, but it is unclear why exactly the ITC rejected the complaint. According to Florian Mueller, our favorite oddly-biased patent sleuth, it could be either because Apple had properly licensed the graphics chips in question, or it could be because of specific claims relating to one of the four patents involved in the case.
This ruling isn't in regards to the joint complaint filed by HTC and S3 against Apple, after HTC proceeded with an acquisition of S3. Still, it doesn't bode well for HTC, which is
counter-suing Apple
in hopes of gaining leverage in Apple's lawsuit against HTC. As always, the patent system is convoluted, and confusing, but at least it's holding back these companies from investing in innovation, because obviously no one wants that.
source:
ITC
via
FOSS Patents