IDC: More than 1 billion smartphones to be shipped in 2013
2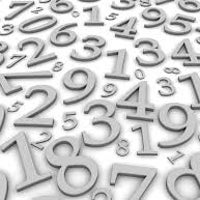 While 2013 has just a bit more than a month remaining, there will still be plenty of smartphone buying over that time period. Tomorrow's Black Friday sales 'holiday' will see plenty of handsets rung up while we still have a tad more than three weeks left until Christmas. In other words, a disproportionate number of smartphones will be sold over the next few weeks.
How successful was 2013 for smartphone manufacturers? According to analytic firm IDC, by the time the bean counters stop counting the beans, more than 1 billion smartphones will have been shipped for the year. This represents a 40% increase from 2012. IDC sees the number continuing to grow, reaching 1.7 billion units shipped by 2017. That works out to an 18.4% compounded annual growth rate from 2013-2017.
One factor leading to the higher shipping numbers is the lower average selling price for smartphones. For the third quarter, IDC saw smartphone prices sliding 12.5% to $317 on average, and their forecast shows smartphone prices continuing to drop. By 2017, the average selling price is expected to be $265.
IDC says that Android continues to dominate globally with 81% of phones shipped in Q3 powered by Google's open source OS. Apple's iOS was next, responsible for 12.9% of smartphones in transit during the third quarter. While Windows Phone had "only" a 5% share of smartphones shipped in Q3, that was a hefty 156% increase year-over-year. And that is before the
Nokia Lumia 1520
phablet, first to ship with the GDR3 update, was released. The update now allows OEMs to produce Windows Phone powered handsets with specs equal to the mightiest of Android flavored phones. BlackBerry's share of smartphones shipped in the third quarter was a puny 1.7% compared to the previous year's 4.1%
Those figures
confirm an earlier breakdown of Q3 market share
released at the end of October by ABI Research. That data also showed Android with an 81% share, and awarded 14% to iOS, 4% to Windows Phone and 1.5% to BlackBerry.
source:
IDC
via
MobileSyrup