Huawei job listings hint at big plans for the US market, despite problems
10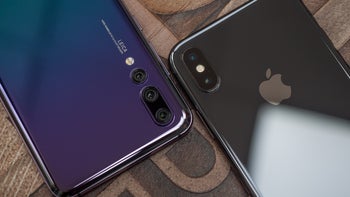 Since Huawei's
deal with AT&T
fell through earlier this year, the Chinese company has faced a number of issues with the US government which have seen it accused of espionage and trade secret theft. Despite these problems, though, Huawei still appears keen on increasing its presence in the market.

Currently, the number 2 smartphone manufacturer employs around 1,200 people in the US. However, over the past month, the company has drastically increased its focus on the market by posting over 200 new job listings covering a number of different categories such as sales account managers, software engineers, and OS architects.
Unsurprisingly,
Huawei
is yet to reveal why exactly it has chosen to hire a further 200 employees in the country. But it's fair to say that the listings do point towards a possible second attempt at entering the market sometime next year with the help of a carrier. As mentioned above, the company previously attempted this back in January. With
5G and foldable smartphones
just around the corner, though, it wouldn't be surprising to see the Chinese giant attempt yet another entry once these arrive.

If the company does indeed still have big plans for the US, it would explain the software engineers and OS architects that it has hired. After all, US consumers have vastly different needs and preferences to those in Asian markets when it comes to mobile software, so the company's EMUI would likely require some major modifications. This is without taking into account any changes the US government may impose.