Huawei Mate 2 owners can now register as Android 5.0 Lollipop beta testers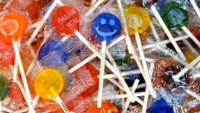 Back in November 2014, Huawei announced that the
Ascend Mate 2 will skip past Android 4.4 KitKat
and will be updated straight to Android 5.0 at some point during the first half of 2015. With that time frame set to expire in less than a month, the company has recently announced on one of its support websites that it is now opening up registrations to test-drive the new operating system.
The official announcement says that the new OS version for the
Huawei Ascend Mate 2
will also come with an updated version of Emotion UI (EMUI for short), Huawei's custom user interface for Android.
Although the company has yet to announce more details about the update, chances are that it will feature the main improvements that we've come to expect from Android 5.0 Lollipop implementations, such as a user interface refresh based on Google's Material Design principles, a new multitasking screen, as well a new lock screen.
If you want to test Android 5.0 Lollipop on your Huawei Ascend Mate 2, head on to the source link below and drop a comment to the official announcement. On the other hand, if you're not willing to test-drive an operating system that might need some ironing out, don't worry, you don't need to register as a beta tester in order to receive the final version when it launches later this month.