'Hitman Sniper' hits for iOS and Android at long last, this time as a paid title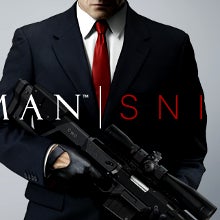 Square Enix, the developers behind the Hitman franchise, have been teasing us with trailers and soft launches of the Hitman Sniper title for the good part of a year now, but you can sigh with relief today, as the game has been officially launched in the App and Play Stores at long last. It was already released in select countries before, but Square Enix pulled it shortly afterwards, and has now issued it as a paid title, for the cool sum of five bucks.
That's on par with most hit games, and Hitman Sniper has every chance to become one, not only because of the title. As you can see from the trailer, the premise is that of a sniper game (duh!) - our hitman has a large arsenal of the ultra-precise weapons to choose from, ranging from M24s to Dragunovs and a lot in-between. The missions are usually meant to stealthily take down your targets from afar, but, as usual, plenty of thing can go wrong, so if you are into sniper movies, or good, clean, shooting fun with a little bit of backstory, check out Hitman Sniper from the download links below.