Here's what Samsung has to say regarding the Galaxy Note5 S Pen stylus insertion problem
99+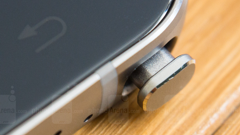 Have you heard?
Inserting the wrong end of the S Pen stylus
inside the brand new
Samsung Galaxy Note5
will likely damage the device. More exactly, this can damage the mechanism that detects the S Pen, and you might not be able to use the stylus ever again (though the Note5 itself will continue to function).
Samsung is aware of this issue, but it doesn't have a fix for it. That's because the company didn't thought that this would be an issue in the first place. Samsung "highly recommends" all Galaxy Note5 owners to "follow the instructions in the user guide to ensure they do not experience such an unexpected scenario caused by reinserting the S Pen in the other way around."
Obviously, the Note5's User Manual does indeed warn you of the dangers arising from inserting the S Pen backwards. As you can see in the image below, page 25 of the User Manual reads: "Be sure to insert your S Pen with the nib pointed inward. Inserting the S Pen the wrong way can cause it to become stuck and can damage the pen and your phone." But who reads an
entire
user manual anyway?
Of course, in an ideal world, Samsung should have designed the new S Pen in such a way that you couldn't insert it backwards at all - as is the case with the S Pens of previous Galaxy Note models. Hopefully, not too many users will damage their new and shiny Note5 this way, especially now, when the issue is widely known.
via:
The Verge