Here's what $49 get you in China: A 4.5-inch, quad-core phone that doesn't look half bad
16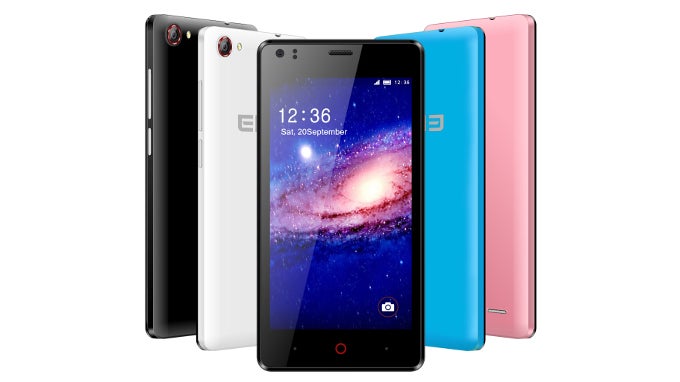 Established in 2006 in Shenzhen, Elephone is a relatively small smartphone manufacturer from China, and as most of its local competitors, its business strategy boils down to offering as much value for consumers' buck as possible. Case in point: the $49 Elephone G1.
So what does that get you? To start off, we're looking at a 4.5-inch display with a resolution of 480 x 854, good for 218 pixels per inch, which is solid for this class. The device is powered by a quad-core MediaTek MT6582M processor with 1.3GHz cores and a Mali-400 GPU from ARM, along with 512MB of RAM. The rest of the specs include a 5-megapixel rear camera, a 1.3-megapixel selfie snapper, two SIM card slots (3G and 2G), and 4GB of microSD-expandable internal storage. Finally, the Elephone G1 relies on a 1,800 mAh Li-Po battery to keep the lights on and is running on a lightly skinned version of Android 4.4.2 KitKat.
Sure, parts of the specs sheet read a little like we're back in 2013, but do keep in mind that this thing costs
$49
– no matter where you live – and it also looks pretty nice, thanks to its ZTE Nubia-like styling. The device is currently in a pre-order phase, and it's unclear when exactly shipping will commence ($15 via DHL, by the way), but if you're looking for an ultra-affordable smartphone that does not suck, then the wait will be well worth it.