Here's a closer look at the new Gear VR controller
4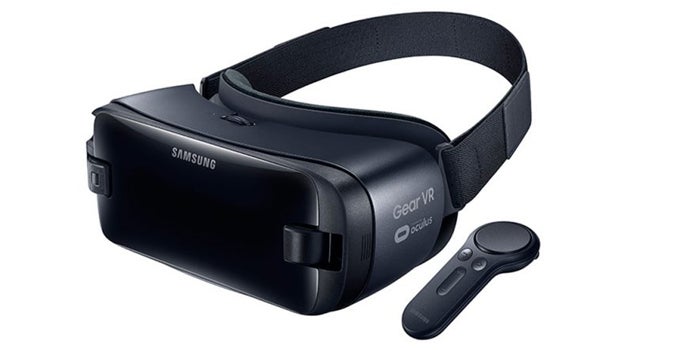 When Google introduced the Daydream View, the biggest thing that stood out to us was its dedicated controller – a simple device that could be used as both a playback remote and a game controller, thanks to its built-in motion sensing capabilities. We found it to be a much better solution for interacting with virtual interfaces than other then-current solutions (e.g., stare at something until it registers your input or use a cumbersome d-pad-like thing on the side of the headset).
In a bid to keep up with the competition, Samsung and Oculus announced a new version of the Gear VR at MWC, that too has its own dedicated controller. In fact, apart from a few cosmetic changes here and there, the main difference between the old and the new Gear VR is the wireless controller.
Similarly to the Daydream View controller, this one also features accelerometers and a gyroscope to track user movements. Samsung's offering also has "trigger" button, a clickable touch pad, volume rocker, and home and back buttons on the front. It runs on two AAA batteries and fits comfortably in the hand, albeit its small size.
Here are some photos of the new Gear VR controller that
Engadget
took during their hands-on with the device: