Here are the essential features of Bixby, Samsung's new AI assistant
8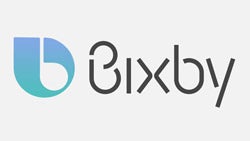 Although Samsung technically revealed its new AI assistant, Bixby,
last week
, the press release lacked much specifics, going as far as even not showing us its logo. This changed today, as
the Samsung Galaxy S8 pair
was finally made public, and along with it, we got a much better picture of the assistant's capabilities.
While we have yet to test Bixby out in much detail for ourselves, we still know Samsung has a lot of ambition for it, hoping it could eventually equip all of its smart appliances with it, not limiting it to smartphones only. However, until then the assistant currently works only with a select number of apps, making its release for the S8 something of a large-scale beta test.
Still, we're somewhat excited to see what's to come, so we've compiled a list of Bixby's main capabilities so far, so you don't have to seek them out for yourself: