Hearthstone – One Night in Karazhan announced, lets players party at Medivh's tower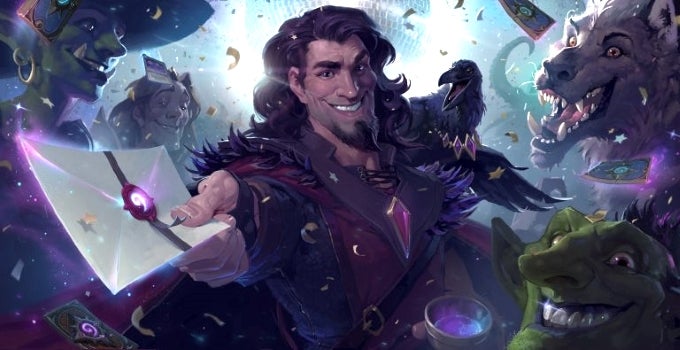 It looks like Hearthstone players are in for celebration, as Blizard has revealed the next expansion pack ("adventure," as they call it) for its cult free-to-play title. It's called "One Night in Karazhan." Just as previous materials had been hinting at, the story involves Karazhan and Medivh's tower, a place where players will entertain themselves and party under the stars and... disco balls? Welp, who said the enchanted fantasy world of Hearthstone isn't eligible to throw a proper discotheque?
We won't be spoiling the story here, but we will let you know that there are four wings to explore (one per week), and one challenge per class. When a wing opens, its cards are added to the Arena, and once you overpower all the bosses in a wing, you will be able to play the adventure in the more challenging "Heroic mode."
Additionally, players will get to play with 45 new cards and experience a free prologue mission to get a feel for the expansion pack. Completing the prologue will net them two new cards. The whole adventure can be unlocked fo $20, or played wing by wing – unlocking one wing costs $6.99. Players who opt into the entire adventure will get a Karazhan-themed card back. But there's a requirement to party in Karazhan – players must have unlocked all 9 heroes to play.
source:
Blizzard
via
Touch Arcade