HTCdev.com is now operational to offer support to developers
1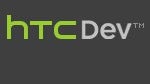 When it comes to making improvements and innovation with certain gadgets, developers require as many tools and resources as possible to fully unlock all of their potential – thus, enabling them to come up or brainstorm some new and exciting features.
Well, it looks like
HTC
is giving a helping hand to its developers now that
HTCdev.com
is entirely operational at this point. Even though it was first mentioned back in June, this program establishes a centralized hub where developers can access tools and resources to better allow them to properly fine-tune their ideas with certain devices. In addition, HTCdev provides
plenty of SDKs
for various HTC devices and specific functionality – like the HTC Pen Stylus for the Flyer tablet or 3D camera with the EVO 3D.
Of course, HTC will be dishing up continuing updates to the number and types of tools available, which naturally will be all concocted according to developer feedback. Last, but certainly not least, it's going to be the one-stop area where you can get all the instructions in regards to
unlocking bootloaders
– plus, kernel source codes will be made available as well.
source:
HTCdev
via
Phonescoop