HTC will cut 15% of its global workforce to reduce operating expenses
9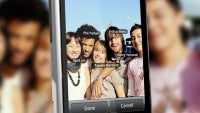 In another depressing bit of news today, following Lenovo's announced intentions to fire 3,200 employees, HTC proclaimed it's about to cut 15% of its global work force. As the Taiwanese company numbers about 15,685 people worldwide, the cuts will result in more than 2000 employees losing their jobs.
HTC CEO Cher Wang commented that the exemption of personnel will help the company
"diversify beyond smartphones"
and will contribute to a
"flexible and dynamic organization"
that will take advantage of
"exciting opportunities in the connected lifestyle space"
. Indeed, HTC will be looking beyond smartphones for growth, which makes sense considering how unforgiving the market has become.
But will HTC manage to persevere through the baby years of the Internet of Things movement that it's now looking to spearhead? VR headsets like the Vive, wearables and such aren't exactly the short term profit engines a company in
such a dire financial situation
needs right now.
Still, the job cuts will reduce HTC's expenses by 35%, which may help the company stabilize and realign itself.