HTC reports its first sales growth in three years plus, owing to its mid-range offerings
28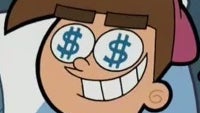 That long-awaited bit of good news has finally come from HTC! The company posted its first quarterly growth revenue in more than three years, with Q4 2014 sales making a welcome $200 million climb to $1.5 billion (NT$47.9 billion), up from $1.3 billion (NT$42.9 billion) a year ago. HTC's net income for the fourth fiscal quarter of last year (ending in December 31, 2014) is about $14.7 million (NT$470 million), which according to Bloomberg, beats 14 analysts' average estimate of $6.6 million (NT$212 million).
However, if you think the success is owed to HTC's last year flagships, you might be fooling yourself. Reportedly, it was the company's budget offerings introduced to the developing markets that helped HTC arise. Battling the strong-selling iPhone 6 and Xiaomi's cheap smartphones during the holiday period is no joke, so it looks like those
nicely spec'd out HTC Desire phones
got some well-deserved attention!
Alas, the bad news that - sometimes inevitably - latched on to the good news is that 2014 was the third full year of revenue decline for the company. However, HTC executives Cher Wang and Peter Chou's hopes for improvement sound increasingly believable.
source:
HTC
,
Bloomberg