HTC denies rumor that it will spin-off its VR business into a new company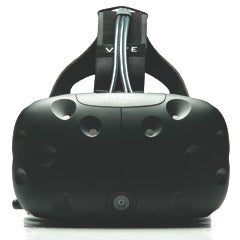 After HTC co-founder and CEO Cher Wang said that
VR is HTC's new focus
, there is speculation that the manufacturer is going to spin-off its VR business into a new independent company. The HTC Vive VR headset will be available for pre-orders starting February 29th and is expected to ship in April.
According to the report, HTC and Cher Wang will together own 100% of the VR company. It is not known how much of the new business will be retained by HTC, and how much its CEO will keep. The executive had said at CES earlier this month, that a separate company would be formed for HTC's VR business and that it could operate completely apart from the rest of HTC.
HTC has denied that the spin-off is in the works. In a press release, HTC said that it "will continue to develop our VR business to further maximize value for shareholders."
HTC's publicly traded shares have mirrored the company's struggles in the smartphone market. Peaking several years ago at the equivalent of $37.18, the stock is currently trading at $2.28 USD. The
HTC One M9
was not competitive in the flagship end of the smartphone market in 2015, and the company's sales declined 35% last year.
There is hope for HTC. The company is
rumored to be producing two Nexus handsets this year
. HTC was the manufacturer of the first product in the series, the
Nexus One
, back in 2010.
source:
Digitimes