HTC U11 vs Galaxy S8 vs LG G6: a three-way specs comparison!
8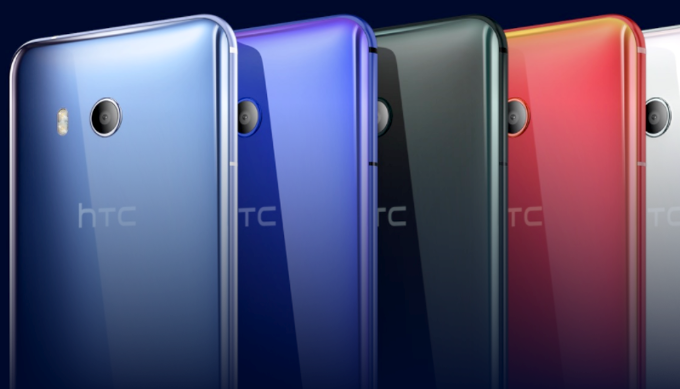 In case you've missed the news, the HTC's
U11
flagship is now official.
The latest and greatest device HTC has ever come up with is a true powerhouse, equipped with the speedy Snapdragon 835, 4GB of RAM, and 64GB of storage. A 5.5" Quad HD display is making the rounds up front, while a 3,000mAh non-removable battery is keeping the show going. A 12MP UltraPixel camera at the back is completing the specs sheet.
This phone will have the arduous task of battling with the South-Korean superstars - the
Galaxy S8
/S8+ and the
LG G6
. Either of these are among the very best Android phones you can get right now, so they are naturally in the sights of the HTC U11. Does it have what it takes to wage war on these and come out unscathed?
Let's see:
Super AMOLED
IPS LCD
S-LCD 5
HDR support, Scratch-resistant glass, Ambient light sensor, Proximity sensor
HDR support, Scratch-resistant glass, Ambient light sensor, Proximity sensor
Scratch-resistant glass, Ambient light sensor, Proximity sensor
Qualcomm Snapdragon 835 MSM8998
Qualcomm Snapdragon 821 MSM8996 Pro
Qualcomm Snapdragon 835 MSM8998
Octa-core, 2350 MHz, Kryo 280, 64-bit, 10 nm
Quad-core, 2350 MHz, Kryo, 64-bit, 14 nm
Octa-core, 2450 MHz, Kryo 280, 64-bit, 10 nm
Adreno 540
Adreno 530
Adreno 540
Android (9.0 Pie, 8.0 Oreo, 7.0 Nougat), Samsung One UI
Android (8.0 Oreo, 7.0 Nougat), LG UX UI
Android (9.0 Pie, 8.0 Oreo, 7.1 Nougat), HTC Sense UI
Qualcomm Quick Charge 2.0
Qualcomm Quick Charge 3.0
Qualcomm Quick Charge 3.0
30.00 hours
the

average

is 17 h (996 min)
20.50 hours
the

average

is 17 h (996 min)
13.4 days (321 hours)
the

average

is 20 days (472 h)
16.6 days (398 hours)
the

average

is 20 days (472 h)
24.50 hours
the

average

is 19 h (1110 min)
14.0 days (336 hours)
the

average

is 0 days (0 h)
14.0 days (336 hours)
the

average

is 0 days (0 h)
3G: 12 hours; LTE: 14 hours; Wi-Fi: 14 hours
Single camera
Dual camera
Single camera
13 MP (OIS, PDAF, CMOS image sensor)
12 MP (OIS, PDAF, CMOS image sensor, BSI sensor)
Aperture size: F1.7; Focal length: 26 mm; Sensor size: 1/2.55"; Pixel size: 1.4 μm
Aperture size: F1.8; Focal length: 29 mm; Sensor size: 1/3.06"; Pixel size: 1.12 μm
Aperture size: F1.7; Focal length: 26 mm; Sensor size: 1/2.55"; Pixel size: 1.4 μm
13 MP (Ultra-wide)
Aperture size: F2.4; Focal Length: 12 mm
3840x2160 (4K UHD) (30 fps), 2560x1440 (QHD), 1920x1080 (Full HD) (60 fps), 1280x720 (HD) (240 fps)
3840x2160 (4K UHD) (30 fps), 1920x1080 (Full HD) (60 fps), 1280x720 (HD)
3840x2160 (4K UHD) (30 fps), 1920x1080 (Full HD) (120 fps)
HDR, Time-lapse video, Hyperlapse, Continuous autofocus, Object tracking, Picture-taking during video recording, Video light, EIS, Video calling, Video sharing
Time-lapse video, Picture-taking during video recording, EIS, Video calling, Video sharing
Time-lapse video, Hyperlapse, EIS, Video calling, Video sharing
8 MP
5 MP
16 MP
2560x1440 (QHD)
1920x1080 (Full HD) (30 fps)
5.86 x 2.68 x 0.31 inches (148.9 x 68.1 x 8.0 mm)
5.86 x 2.83 x 0.31 inches (148.9 x 71.9 x 7.9 mm)
6.06 x 2.99 x 0.31 inches (153.9 x 75.9 x 7.9 mm)
5.47 oz (155.0 g)
the

average

is 6.5 oz (184 g)
5.75 oz (163.0 g)
the

average

is 6.5 oz (184 g)
5.96 oz (169.0 g)
the

average

is 6.5 oz (184 g)
Back: Glass (Corning Gorilla Glass 5); Frame: Aluminum
Back: Glass (Corning Gorilla Glass 3); Frame: Aluminum
Back: Glass; Frame: Metal
Water, Dust; IP68
Water, Dust, Shock; IP68; MIL-STD-810 certified
Water, Dust; IP67
Iris scanner, 2D Face unlock, Fingerprint (touch)
Fingerprint (touch)
Fingerprint (touch)
Notification light, Touch sensitive control keys