HTC Sensation 4G might have just passed the FCC; T-Mobile launch expected soon
6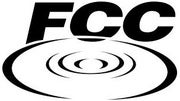 There is a dispute building up on the Internet regarding an HTC smartphone that has just been given the thumbs up by the FCC.
Some claim that the mysterious device, listed only with its PG58100 model number, is none other than the HTC Sensation 4G
, while others seem to believe that it is the T-Mobile myTouch 4G Slide (a.k.a. HTC Doubleshot) that we are dealing with here.
While browsing deeper within the smartphone's FCC documents, we spotted the existence of a front-facing camera, although that does not get us anywhere as both the Sensation 4G and the HTC Doubleshot are expected to have one. However, a good reason to lean towards the HTC Sensation 4G side is that the FCC filing does not mention anything about a slide-out QWERTY keyboard – a feature that HTC Doubleshot is expected to boast. Furthermore, other leaks suggest that the HTC Doubleshot will actually bear a different model number – PG59100, though such a filing is not listed on the FCC's website yet.
Whatever the truth turns out to be,
the HTC PG58100 is definitely bound for T-Mobile
, judging by its AWS 1700 MHz radio on board. If the HTC Sensation 4G is really hiding behind this model number, we wouldn't expect finding it anywhere else than on T-Mobile's top shelves. Stay tuned as it probably won't take long before the mystery gets solved.
source:
FCC