HTC M8x and D310w (V1?) certified in Indonesia
7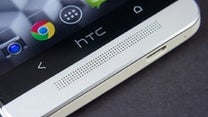 HTC's successor to last year's One flagship smartphone is coming soon, or at least that's what all the latest leaks are leading us to believe. We don't know if the handset will be called HTC One+, or HTC One 2 when it hits shelves, but it's pretty clear that its internal moniker is
HTC M8
. For the record, the first generation One was internally known as M7.
A slightly different M8, namely the HTC M8x, was recently approved by Postel (an Indonesian authority that certifies telecommunications and radio equipment), which could mean that the upcoming flagship will have two versions. There is no way of telling what's different between the M8 and M8x, but let's hope we'll discover more details soon.
Postel doesn't reveal anything about the M8x, but it lists another unannounced HTC handset: D310w. Blog of Mobile notes that the D310w may be a low-end device with 512MB of RAM, and it could be commercialized as the HTC V1 in China.
Back to the M8 / M8x, the new high-end HTC smartphone should run Android 4.4 KitKat with Sense 6.0 UI, sporting a 1080p display of at least 5 inches. Other expected features include a "twin-sensor" camera on the back, a quad-core Snapdragon processor, and at least 2GB of RAM. HTC might officially present the new flagship handset in February. Well, we are waiting.

sources:
Postel
,
Blog of Mobile
(translated)