HTC's blockchain phone could look just like a transparent HTC U12+
3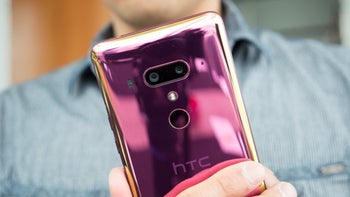 After multiple reports earlier this year, HTC finally confirmed
back in July
that it was working on a "major blockchain smartphone." Not much is known about the device other than the fact that it will give users the chance to "start owning their digital identity." However, in a new teaser released earlier today, a small glimpse at the design was provided.
From what can be seen in the video, the HTC Exodus, as it's set to be called, will resemble the
HTC U12+
quite closely from the rear by adopting a glass panel complete with the same horizontal dual-camera setup and rear-facing fingerprint scanner. The front design does still remain unclear but, considering the rear is identical, the front most likely will be too which means those interested should expect a tall 18:9 display.

The differentiating factor between HTC's two premium devices actually looks set to be the finish. While the HTC U12+ is available in Ceramic Black, Flame Red, and Translucent Blue, it seems the Exodus will be sold with a totally transparent rear glass panel that provides a clear glimpse at all of the internals.
Another interesting detail revealed by the teaser is the unveiling date. In a previous video,
HTC
made mention of an announcement on October 22. In this latest teaser, though, it appears the Taiwan-based company has pushed back the event by one day to October 23.
Recommended Stories