HTC reaches new low as September revenue declines over 80%
28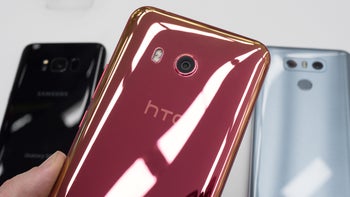 HTC has just released its unaudited revenue report for the month of September 2018 and, just as expected, the Taiwan-based company is showing absolutely no signs of a turnaround.
Continuing with the brand's decline, revenues in the month of September 2018 reached $40.64 million. This number represents not only a decline of 9.57% versus the previous month, when HTC reported $45.21 million in revenue, but also a humongous 80.71% year-on-year drop which, subsequently, is also the company's biggest revenue decline ever and represents a new revenue low for the company.

Observing 2018 as a whole, HTC's revenue currently sits at $634.18 million. This is over 57% lower than the $1.5 billion reported last year and puts the Taiwan-based company firmly on track to miss the $1 billion mark for the year.
Towards the beginning of the summer, HTC announced that it was laying off
around 1,500 people
from its manufacturing unit in a bit to cut costs and simplify management of its smartphone and VR units. At the time, it was claimed that this process would be finalized by the end of September. This means that positive financial impacts are expected to start this month.
Recommended Stories