HTC 7 Pro with CDMA flavoring passes through the FCC?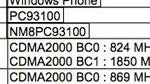 GSM carriers around the world, like AT&T here in the US, are going to be the first to experience Microsoft's next-generation mobile platform with Windows Phone 7. As for the other dominant CDMA players, it was made known that consumers wouldn't see a CDMA Windows Phone 7 handset until some time in the early portion of the new year.
However, it looks like it just might be here sooner than later – which is going to be a good thing for those customers currently sporting CDMA phones. Most recently, a Windows Phone 7 powered HTC device just received its FCC approval, but interestingly enough, it's sporting the CDMA flavor. At this point, it appears that it could be the
HTC 7 Pro in the flesh which is bound for Sprint
. This recent revelation bodes well for Sprint customers who thought that they would have to wait an extensive amount of time before experiencing Windows Phone 7.
Now the next step is figuing out a time line on when we'll see it arrive in store shelve – which might be close since this is a production ready device. So maybe we won't have to wait until the new year for this one.
source:
FCC
via
Engadget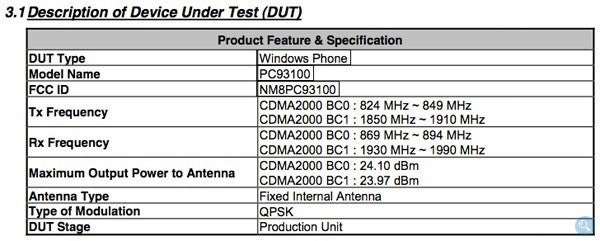 Possible HTC 7 Pro for Sprint?