Government consultancy of 25,000 workers leaves BlackBerry for iPhone and Android
17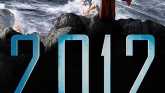 Research in Motion
has been in free fall
in the last couple of months, and that slump is simply not slowing down. Now, Government consultancy Booz Allen Hamilton, with staff of around 25,000 employees is ditching BlackBerry for Android and iPhone in what is another huge blow to RIM.
Booz Allen has already started giving out new Android devices and iPhones to its staff, and those who still own BlackBerries soon won't be able to access their corporate mailbox.
A RIM spokesperson however stressed that the company still has over 1 million customers in the US Government, one of its last strongholds. That is swiftly changing, though, and if BlackBerry 10 disappoints or doesn't come soon enough, the Canadians might well losing customers even more rapidly.
source:
Bloomberg
via
BGR